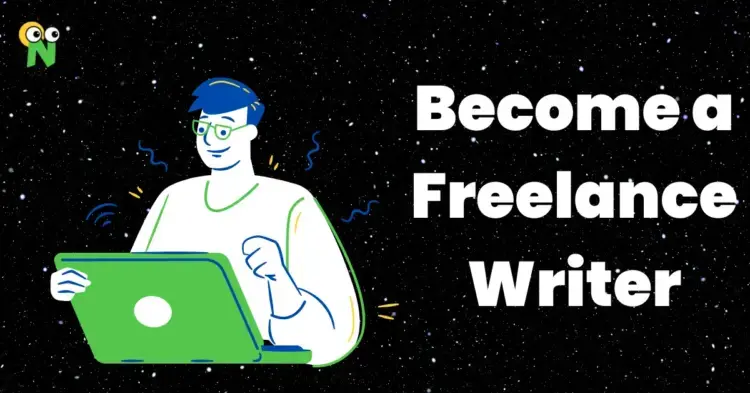 Freelance writing can be extremely rewarding when done right. In this guide, I will teach you how to become a freelance writer with no experience. You will learn how to build a free portfolio, find paying clients, and network with fellow freelancers.
You can start a freelance writing career if you enjoy researching and writing about topics you're interested in. It is one of the most flexible ways to make a living out there. You can work on your time and from anywhere around the world.
However, without experience, starting a freelance writing career can seem intimidating. Do not worry though. There are tons of opportunities to get your foot in the door!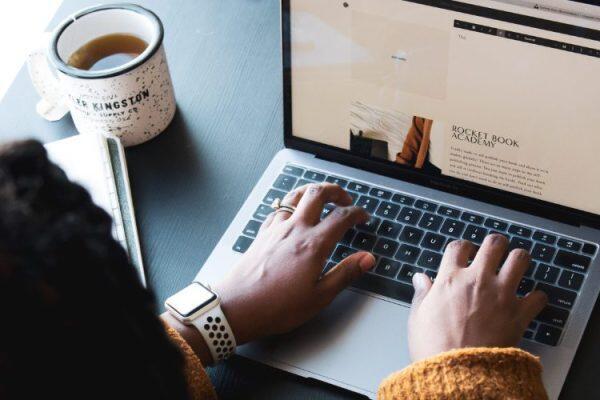 So, want to discover how to become a freelance writer with no experience? I have got you covered. Let's dive in.
What is Freelance Writing?
It's important to be explicit about what you seek in an entry-level freelance writing job. Essentially, freelance writing involves a freelancer who makes a living by writing blog posts, essays, and other types of content for clients.
As opposed to working for an organization, freelance writers work for themselves.
The freelance writer is in charge of their projects as an independent contractor. Clients typically receive an invoice and contract from them detailing their fees.
You now have a better understanding of what freelance writing entails. We'll now look at how to become a freelance writer with no experience.
How to Become a Freelance Writer With No Experience
The following are some of the most effective ways to become a freelance writer with no experience.
Enroll in a Freelance Writing Course
Several resources are available to help you get started. Start by finding a writing course that teaches basic grammar and style and how to research and write articles. Once you've some basic writing skills, it's time to explore freelance writing opportunities.
Doing this is probably the best way to become a good freelance writer. Writing courses are available online and at numerous colleges and universities. These courses will cover all writing basics, including grammar, syntax, and storyboarding.
It will improve your writing skills and provide you with a framework for a lucrative freelancing career.
Pick a Profitable Niche
Having a specific subject or area you write about is known as a freelance writing niche. Several freelance professional writers cover many niches, while others specialize in a particular niche.
You need to choose a profitable writing niche to increase your income. Clients are willing to pay more for writers who specialize in a particular writing niche and establish themselves as authorities.
Among the most popular niches are:
Technology
Personal Finance
Health and Fitness
Fashion & Beauty
Lifestyle
Blockchain
Some niches pay out more than others. Consider your interests and your existing knowledge when choosing a lucrative niche.
Write High-Quality Samples
Building a solid portfolio is the most important thing to becoming a freelance writer without experience. In addition, you will include writing samples that highlight your skills and your unique selling proposition.
Potential clients might evaluate your writing abilities by reviewing samples of your freelance work. A good writing sample can get you hired even if you don't have any professional writing experience.
You must write in professional formats and have enough writing examples to create a large portfolio.
Build a Freelance Writing Portfolio
When you've got a few samples of your freelance writing, you'll need a place to upload them.
There are two ways to arrange your freelance writing samples:
Utilize a free site for writers to create a portfolio
Develop a freelance writers website
With affordable hosting and tools for building blogs and websites, anyone can now build a website from scratch on a budget.
You could also create an online portfolio if you prefer a simpler solution.
With JournoPortfolio, you can link up to 10 articles and build a basic writer portfolio. Paid plans are also available if you wish to make your portfolio more detailed.
Use Free Article Submission Platforms
You can use several platforms to become a freelance writer with no experience. If you have no previous experience but want to become a freelancer, start by publishing your work on Medium.
Medium is a free platform that allows you to share your ideas and collaborate with other writers. You can also find clients and earn money from your writing through the network of Medium.
Share your unique writing style with your audience to show them how you entertainingly tell stories. You will inspire your clients to read more from you and perhaps even start their own freelance business after reading this.
Online Content Marketing
Linkedin is an excellent resource for job seekers as well as freelancers. Having a centralized network platform makes it a great place for freelance writers to find clients and meet other freelancers.
To start, follow some companies and organizations you think might be interested in your writing. You should add some samples of your writing to your profile so prospective clients can see what you can do.
You can meet other freelancers who can offer advice and tips on becoming successful freelancers. Your profile's "About Me" section should introduce you and list your qualifications.
Build Your Network
The best way to find freelance writing jobs is to utilize your professional connections. By connecting with a more seasoned writer, you might get advice on sources and feedback on your portfolio.
If you're looking for a new client, it's usually helpful to network with freelance writers in your niche. In this way, you will be able to discover new opportunities and find collaborators if needed.
There are multiple writing communities online where freelance writers can find clients. It is easy to find clients through these communities, and you can also learn about different genres.
You should connect with industry leaders and ask for their feedback. Your skills will improve fast this way, and you'll be able to get back into the competition.
The Takeaway
That's all for today's roundup about how to become a freelance writer with no experience. By choosing an achievable field and building a stable customer base, freelance writing can be extremely lucrative.
You should focus on one writing niche at a time if you want to become a freelance writer with no experience.
Making the above instructions a part of your writing process will ensure a successful freelance writing career. Wish you luck!
---
Disclosure: If you purchase something after clicking links in the post, we may receive a commission. This helps us keep the site ad-free. It does not affect our opinions of the products. Thank you for the support!