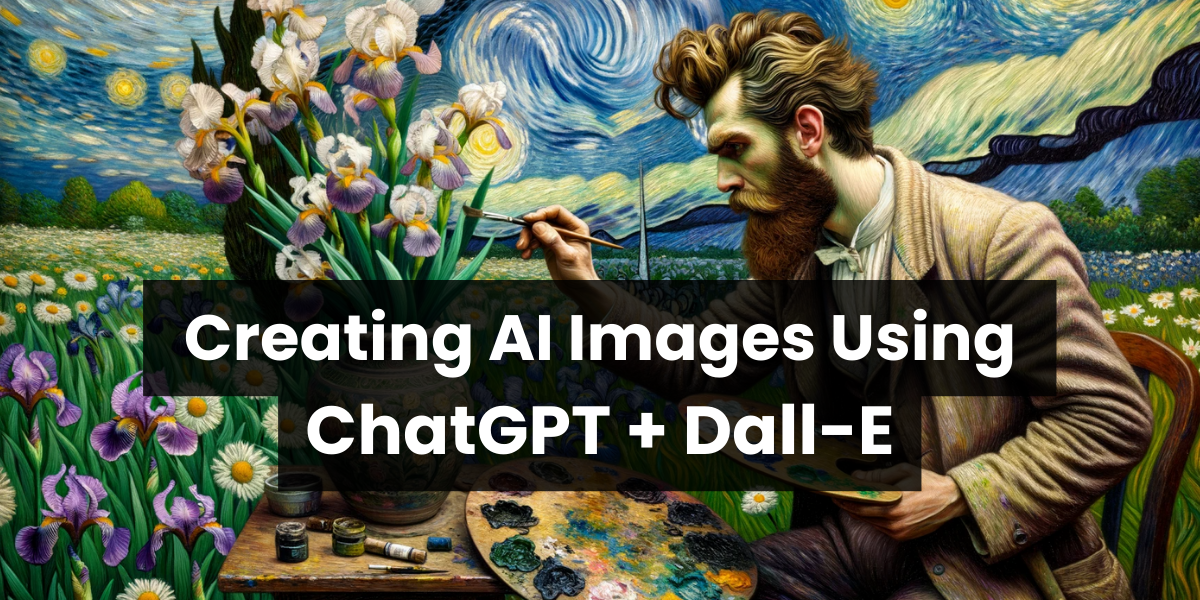 In this guide, I'll walk you through two simple paths to access Dall-E 3 to create images using ChatGPT.
First, we'll cover how to use DallE-3 if you're already a ChatGPT Plus user.
And if you're not? No worries. I've got a simple hack that lets you use Dall-E for free (using Bing Image Creator).
How to Use Dall-E 3 in ChatGPT Plus?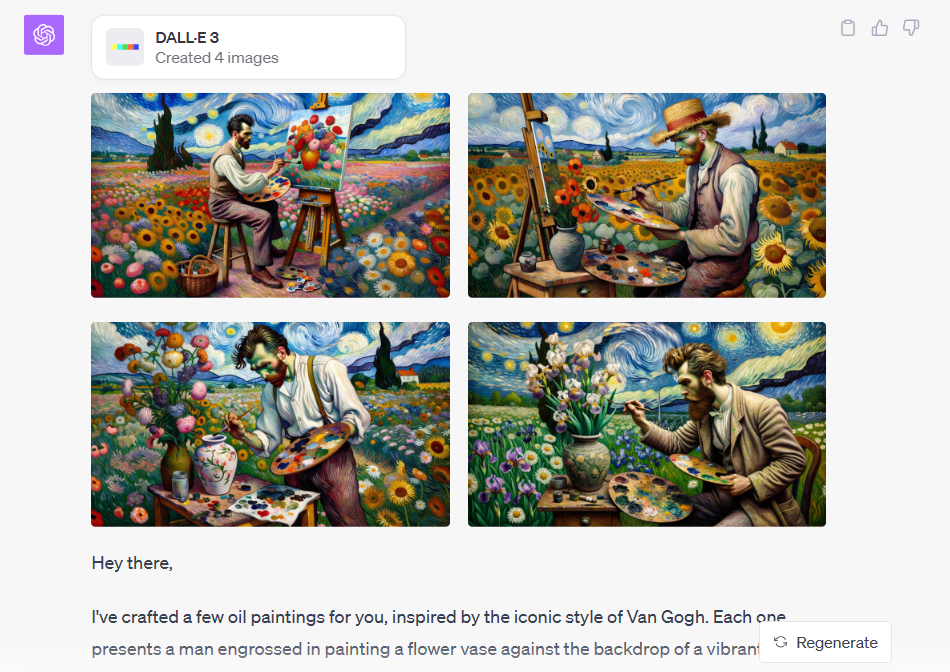 DALL-E 3 is the latest version of OpenAI's text-to-image model. It's like the next-level upgrade from its predecessor, DALL-E and comes built in ChatPlus after the latest October 2023 update. Here's how you can use it.
Login into a ChatGPT Plus account.
To use Dall-E 3 in ChatGPT, you need to be subscribed to a ChatGPT Plus plan. To subscribe, login and click My Plan.
Note: Open AI is rolling out Dalle-3 to Plus users in October 2023, but not all users have access. So, you may have to wait a little before you get DallE-3 access, even with Plus.
Select GPT-4 model.
GPT-4 model comes with the ability to use plugins and tools like DallE-3.
Choose Dall-E 3 from dropdown.
DallE-3 is the most advanced AI image generation model released by Open AI. Select it by hovering over GPT-4 and clicking DallE-3 from the dropdown.
Enter your prompt into the chat.

Specify your image generation prompt into the textbox at the bottom. You can also specify width and height for your image.
Click send and wait.
After pressing the arrow button to send, wait for a few seconds for DallE-3 to create your images. It generates 4 images for a single prompt.
Download the generated images.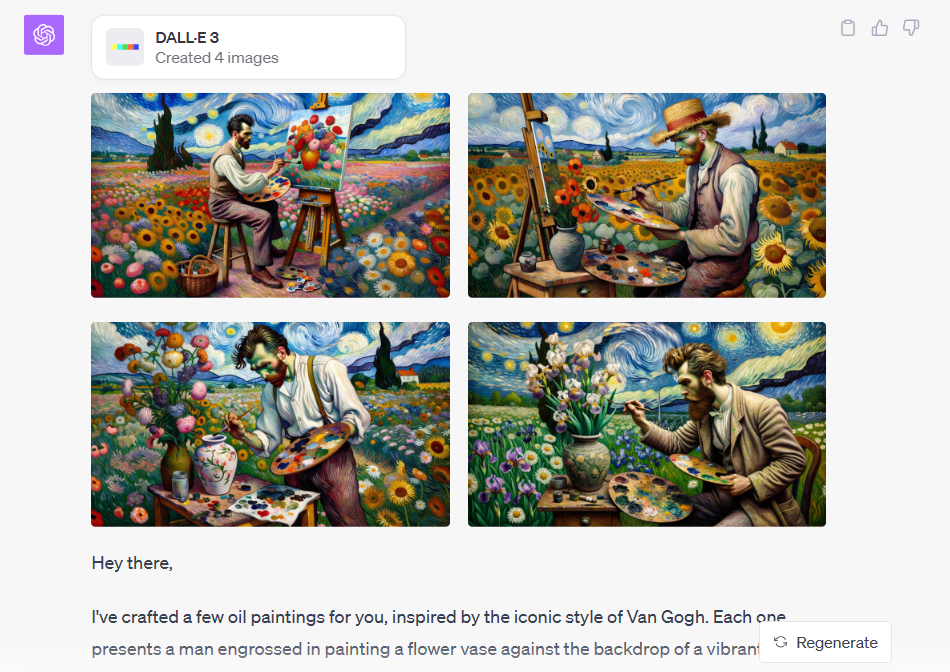 Once ChatGPT DallE-3 has finished generating your images, you can download them by hovering over each image and clicking the down arrow button in the top right corner of each picture.
How to Use Dall-E 3 for Free Using Bing Chat?
You can use Dall-E 3 for free by using Bing Chat or Bing Image creator. Here's a step-by-step guide:
1. Login into Bing.
You will need to be logged into your Microsoft Bing account. You can also click the Bing icon on top-right of Microsoft Edge browser to open Bing chat.
2. Open Bing chat.
Once in Bing chat, start a conversation as you normally would. To make Bing chat generate images using DallE-3, prefix your prompt by saying: Create an image <prompt here>
3. Enter your image generation prompt.
Make your prompt descriptive and detailed. This helps to get higher quality outputs.
4. Or, open Bing Image creator.
You can also generate images directly without having to open Bing Chat. Go to Bing Image Creator and type in your prompt in the text box at the top.
5. Click Generate.
Bing Image generator only generates square images. For each prompt, you will get 4 images and each generation uses some tokens. These tokens automatically get refilled with time.
6. Download images.
To download the image, click on the image you like and click Download. It downloads images with .jiff format.
To save Bing AI images as png, right-click to save as. Once the save as dialog opens, write the file name you want with .png extension and click save.
Dall-E 3 vs Dall-E 2
DALL-E 3 offers better image quality, more advanced technology, and extra features like ChatGPT integration and image verification. Let's dive into the details in the table below.
| What's Different? | DALL-E 3 | DALL-E 2 | Source |
| --- | --- | --- | --- |
| Picture Quality | Higher resolution at 1024×1024 pixels. | Lower resolution at 512×512 pixels. | Cloudbooklet |
| How It Works | Uses diffusion model for image creation. | Uses a variational autoencoder (VAE) which is older tech. | Cloudbooklet |
| ChatGPT | Works with ChatGPT for prompt refinement. | Doesn't work with ChatGPT. | Cloudbooklet |
| Text in Pics | Can put words/text in pictures well. | Not so good with words in pictures. | Cloudbooklet |
| Prompt Adherence | More reliable and consistent in following complex prompts. | Sometimes doesn't get it right. | Cloudbooklet |
| People Pics | Makes people look real. Better at drawing hands and feet. | Sometimes makes people look odd. | Cloudbooklet |
| Is It Made Using DallE? | Includes a tool to verify if an image was created by DALL-E 3. | Doesn't tell you. | Cloudbooklet |
So, DALL-E 3 is like the new and improved version of DALL-E 2. Better pictures, more features, and it even works well with ChatGPT.
Wrap Up
That wraps up our tutorial on how to create AI images using DallE-3. We covered both free and paid methods to access Dall-E 3. Hope you found the article useful. Happy creating!