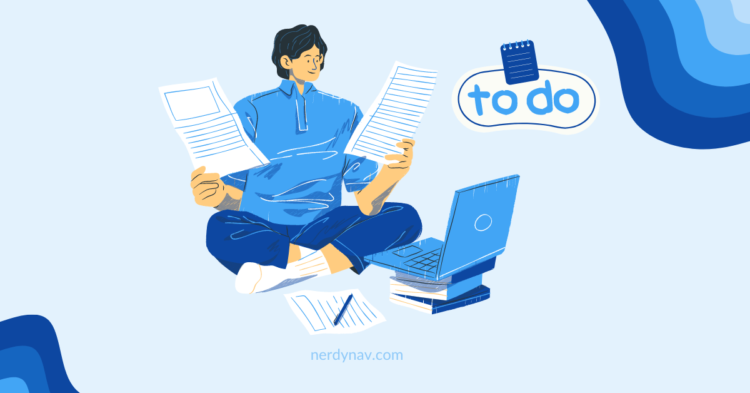 TickTick vs Things 3: After having used both TickTick and Things for a month, I recommend TickTick for most people, as it has a free version, works across Web, Android, iOS, etc, and has more features. For those fully in the Apple ecosystem, Things 3 is the better choice due to its seamless integration with Apple devices, a decluttered "calmer" layout, and a user-friendly UI. But, it only comes as a paid app.
TickTick vs Things 3: At a Glance
TickTick
Things 3
Platforms
Android, iOS, Mac, Windows, Web, etc
iOS, macOS
Devices
All devices
Apple devices only
iPhone & iWatch, iPad, Mac
Web App
Yes
No
Free Version
Yes
No
Paid Pricing
$ 27.99 annually
Mac: $49.99 (US)
iPhone and Watch: $9.99 (US)
Ipad: $19.99 (US)
Pricing Model
Subscription
One-time purchase
Purchase Transferable
One subscription for all devices.
Separate purchases for iPhone, Ipad, Mac.
Calendar Subscriptions
Can sync events from Google calendar, apple calendar, etc.
Only works with Apple Calendar.
Integrations
Works with Zapier, Alexa, Gmail, Outlook, Shortcuts, etc.
Limited. Works with Shortcuts and Zapier. No Alexa support.
E-mail To-Dos
Yes
Yes (Mail to Things)
Collaboration Features
Yes
No
Location Based Reminders
Yes
No
Complete To-Do early
Yes
No
Are you feeling overwhelmed by all the tasks on your plate? Do you struggle to stay organized and on top of your to-do list? You're not alone.
In this guide, I compare the two top to-do list apps on the market – TickTick vs Things 3, to help you choose the best one for you. So that you can be more productive without feeling overwhelmed.
You might also be interested in The distracted person's guide to making better to-do lists: 5 scientific tips.
Take it from someone who has tried dozens of productivity apps, a good to-do list tool can make a real difference in your quality of life and work.
I use To-Do apps to:
With a good to-do list app, you can say goodbye to the stress and chaos of disorganization and hello to a more streamlined and productive day.
Let's dive into the detailed TickTick and Things 3 comparison.
TickTick
Are you looking for a reliable cross-platform to-do list app? TickTick might be just what you need. In fact, TickTick is the favorite to-do app of MKBHD, a very popular Youtube tech reviewer.
Key Features
Multiple platforms: TickTick is available on the web, mobile, and desktop, so you can access your to-do list wherever you are. It supports both iOS and Android.
Multiple lists: With TickTick, you can create multiple to-do lists to help you organize your tasks and priorities. For example, you can have a list for work, home, hobbies, etc. Coupled with multiple calendar views like Today, Weekly, Monthly, etc it makes it really easy to keep track of different tasks.
Smart Reminders: TickTick allows you to set reminders, so you don't forget anything important. If you enter the due date and time for a task, it will also add a reminder automatically.
Recurring tasks: TickTick allows you to set up recurring tasks, so you don't have to manually add them to your to-do list every time. You can use it to track habits.
Prioritization: With TickTick, you can prioritize your tasks and focus on what's most important.
Tags and filters: TickTick lets you organize your tasks using tags and filters, making it easy to find what you're looking for. With the premium version, filters get even more flexible. For example, you can filter tasks for today AND/OR have priority as high.
Notes and attachments: TickTick lets you add notes and attachments to your tasks, so you have all the information you need in one place.
Collaboration: TickTick allows you to share your to-do list with others and assign tasks to team members, making it easy to work together. You can also share your progress on the day's tasks.
Helps you Focus: TickTick has a Pomodoro timer and white noise generator built in.
Integrations: TickTick integrates with a range of other apps and services, allowing you to seamlessly incorporate your to-do list into your workflow.
Calendar Subscriptions: TickTick can fetch events from other calendar apps to help you manage your calendar events in one place.
Customization options: TickTick offers a range of customization options. You can choose from a large variety of themes.
Gamified productivity: Completing tasks earns you an achievement score. There are detailed stats to check your progress.
TickTick Free vs Premium
TickTick Premium-only features:
Filters
Task duration
Task update history
Completion statistics and achievement score
Reminders at subtask (check-item) level.
Calendar widgets and lock screen add-task.
Premium themes and white noises.
Setting estimated time for tasks.
Differences in the max count of tasks, lists, reminders, etc
TickTick User Experience
Mobile apps work smoothly and there is a web app accessible from any platform. The layout felt clean. There's a tutorial at the start.
TickTick Screenshots
I am attaching screenshots of the TickTick web app below. TickTick is available on 10+ platforms including android, iOS, and the web as mentioned earlier. You can zoom in for my annotations.
TickTick Video
I am linking a video of me using the TickTick web app below. I am a better writer than a video-maker 😓 but you will get a decent idea of how the app looks and works – without having to sign up yourself.
What I Like/Dislike About TickTick
Likes
Can sync my To-dos across platforms.
Can add tasks via voice input.
Can add subtasks, notes, and upload attachments to a task.
Can forward emails to TickTick to add them as tasks.
Can complete tasks scheduled in the future.
Folder lists are really helpful to organize tasks.
The ability to share lists is great for group activities.
Web app, Pomodoro, and white noise generator are great add-ons that come built-in.
Dislikes
UI is not as clean as Things.
The Premium version uses a subscription model, not a one-time payment.
Setting both the start and end time (duration) is a premium feature. In the free version, you can only set the start time.
The free version allows only 1 member per list.
On the whole, TickTick offers more than most task management apps, even in the free version, and is compatible with all devices. Whether you're a busy professional, a student, or just someone looking for a better way to stay organized, TickTick is worth checking out.
Looking for a Pomodoro Timer that plants trees the more you focus?
Read 👉 Forest vs Flora app – Which is the best Pomodoro timer?
Things 3
Things 3 is a popular productivity app that helps users stay organized and on top of their tasks. One of the standout features of Things 3 is the simplicity and clarity of its user interface (UI).
But the most loved aspect by Things users is probably its focus on GTD principles (Getting Things Done) – GTD is a famous productivity book (key points in FAQs below).
You can keep reading or click one of the links below to jump to the section you're looking for:
Key Features
Seamless for the Apple Ecosystem: Things 3 is only available on apple devices but it is highly customized to look good and work smoothly on each device. It is intuitive to use whether you are on an iPhone, a Mac, an iPad, or an apple watch.
Beautiful To-Dos: Task UI is clean. You can add tags, checklists, filters, deadlines, and group sub-items under headings, and move those headings around. These features are shown as you need them and do not clutter the screen.
Areas and Projects: Area tells you what the task is related to. For example, work or family. Projects come under Area. For example, a new software release at work could be a project. Finally, a project will have tasks to-do.
Magic Plus: Things 3 calls their add a new task (+) button magic plus and for good reason. You can simply move the plus to the correct position while creating a new task and it will insert a task there. Other gestures allow you to create headings or drop tasks directly into your inbox.
Quick Find: You can search for a list, a to-do, a project, or a tag and find what you need in seconds.
Multiple Calendars: Group tasks for work, family, and personal.
Upcoming Tasks: See tasks scheduled for the next few days and re-schedule by drag-drop if needed.
Tag support: This allows you to add tags to your tasks, making it easy to group and organize them by category. For example, you could add a "work" tag to all of your work-related tasks, or an "errand" tag to all of your errands.
Natural language input: This allows you to create tasks using natural language, such as "Pick up groceries tomorrow at 4 pm." Things 3 will automatically recognize the date and time and add them to your task.
Repeating tasks: This allows you to set tasks to repeat on a regular basis, such as every day, week, or month. This is great for tasks that need to be done on a regular schedule, such as taking out the trash or paying the bills.
Reminders: This allows you to set reminders for your tasks, so you'll be alerted when a task is due or overdue.
Things 3 User Experience
The UI is easy to use and despite being simple, does not feel "bare". Animations, gestures, and app movements felt very fluid. Things is sold separately for iPhone, Ipad, and Mac. Each app is really well optimized for the apple device it comes on and with an icloud account, the sync works superbly.
I like the GTD way of doing tasks and Things made it exceptionally easy for me to do just that. Things seems to have been built with the principles of Getting Things Done in mind. Read more about key GTD principles in the FAQs below.
Overall, I rate the UI and UX of Things very highly.
What I Like/Dislike About Things 3
Likes
Neat UI. Intuitive and clutter-free to use.
Fully integrated with apple devices and operating systems (iOS/macOS)
One-time purchase (not a subscription)
Can swipe to insert, re-order, and group to-dos.
Multiple windows, split windows, and touch bar support on macOS.
Reduce distraction through slim mode.
Can add separate to-dos for "evening tasks". Distinct from Today's todos.
Truly designed around GTD, especially with Someday, Anytime task lists
Dislikes
Not available for Windows or Android. No web app.
No free version. You have to purchase the app for iPad, Mac, and iPhone separately. Purchases are not transferable.
Cannot mark future tasks as completed early. (Why in FAQs below)
No built-in priority functionality (have to use tags).
No features for collaboration. No location-based reminders.
If you are already in the Apple ecosystem, Things 3 is a good choice. It is one of the most intuitive, aesthetically pleasing, and functional task management apps for iOS and macOS.
Which is Better TickTick or Things?
I recommend TickTick overall for its free version and cross-platform support. But, if the apple ecosystem is important to you, Things may be the better choice UI-wise. Things also makes more sense if you plan to stick with the same To-Do app for a long time since it has a one-time payment vs TickTick's subscription pricing.
Simply put: If you want flexibility across platforms or a free version, consider TickTick. If you want an app that follows GTD principles to the core and has a super smooth UI (but Apple only), consider Things 3.
Your Choice
So there you have it! I have shared my simple and honest review of the pros and cons of TickTick and Things 3 to help you make an informed choice. So which one will you choose?
Happy organizing and thanks for reading! 🙂
FAQs
Do I have to buy Things for every device?
You have to buy the Things app for Ipad, iPhone, and Mac separately. In other words, Things is sold separately for Ipad, iPhone, and Mac. But you can install Things on multiple devices of the same kind without having to repurchase.
Is Things data secure?
Things stores data locally on your device. Not having a web version means a lesser risk of getting hacked. However, you can choose to enable Things Cloud to sync your data between devices which is also secure as it uses SSL encryption.
How secure is Things cloud?
Things uses Things Cloud to sync To-dos across all your Apple devices. Things cloud is secure as it uses SSL encryption.
Is TickTick trustworthy?
Yes, TickTick seems trustworthy. TickTick encrypts all user data and promises not to sell your data to a third party. After you delete your account, your data is permanently deleted. They are also GDPR compliant. Read TickTick's privacy and security policies.
Does TickTick offer discounts?
TickTick offers a 25% discount for TickTick premium to educators.
MKBHD's todolist app? Does MKBHD use TickTick?
TickTick is one of the most use apps of MKBHD. It is visible on his phone during videos. MKBHD said TickTick was his favorite To-Do list app of the year. He confirmed it on twitter.
Which is better Todoist or TickTick?
TickTick has a habit tracker, and calendar views, and allows you to add detailed notes to To-Dos. On the other hand, Todoist has better natural language processing and a cleaner UI. Stay tuned for my full Todoist vs TickTick review.
Why doesn't Things 3 allow you to complete recurring tasks early?
The answer lies in the app's philosophy – they advise "Decide when to get started" on their guide to productivity and then to stick with it. It ties into the larger GTD (Getting Things Done) approach to productivity. To put it very simply, when you specify the start date of a task, you tell Things you don't want to consider working on that task before that start date. After the start date arrives, the task will become visible to you and you will decide in your daily review whether to begin working on that task or reschedule. This does not mean you cannot create tasks that you don't know when you will start – you can create them under Anytime or Someday lists.
What are the key points of GTD (Getting Things Done)?
The central idea of the book "Getting Things Done" is to help individuals and organizations increase productivity by implementing a system for organizing and completing tasks.
Capture: Capture tasks as they come to your mind by noting them down. Frees up mental resources.
Clarify: Elaborate on the task. Question its relevance and context (work/family/personal). Decide next steps and actions.
Organize: Sort your tasks into projects. Add start dates and deadlines. Always know what to pick up next.
Review: Go through your tasks for the day. Reschedule or prioritize as needed.
Engage: Be consistent. Think about how good you feel completing tasks.
Disclosure: If you purchase something after clicking links in the post, we may receive a commission. This helps us keep the site ad-free. It does not affect our opinions of the products. Thank you for the support!